We don't just design your online store: we multiply your sales
We are specialists in designing and positioning online stores
Company awards
Thanks to our effort
At multiplicalia we work hard for and for our clients. These awards are, in addition to the results, proof of this.
Our process designing online stores
01
Idea
We analyze the needs of your online store.
02
Planning
We plan the functionalities and phases of the project
03
Design
You can check the design of your store step by step
04
Success
We collaborate in the management of your online store
What our customers say
Maria O'Neale
E-Commerce Director
The multiplicalia team is effective, efficient, decisive and proactive. They are continually proposing improvements and actions to achieve the established objectives. In addition to being close, they are already an extensible part of the team!
Laia Alentorn
Commercial Director
The capacity, proactivity and friendliness of multiplicalia have not stopped impressing me during the time I have been working. Effective and results-oriented it is a pleasure to work like this
Marcos Álvarez
Commercial Director
The work done with multiplicalia has always been excellent and impeccable, in terms of positioning our website and managing social networks. The service has been very professional and looking for new alternatives to improve.
We help you to start
Starting a project can be scary if you don't have the necessary knowledge. At multiplicalia we accompany you throughout the process so that your idea be successful
We develop
marketing strategies
Internet is a wild world. If you want to be the best and that your customers find you easily, you need the best online marketing strategy
How we work
Graphic design
At multiplicalia we have a great graphic design team capable of doing what you need:
Logo design
Corporate image desing
Creative design for social networks and ads
User Experience Design for web and online store
See portfolio
Why hire multiplicalia
to design your website
We don't hide in excuses. At multiplicalia we take care of our clients and we are with the truth ahead.
Contact
We are transparent
Every month you will receive a report with all the actions we have worked on
We are agile
We work with a margin of maneuver that allows us to react to the urgency of a client
We are close
Direct access to designers and the entire team by phone, email or video conference
We are flexible
We adapt to each client. We have different service packages
We are honest
You will always own the code and all the material used in the project
Without permanence
We trust in our work, we will not make you sign any permanence. Our work supports us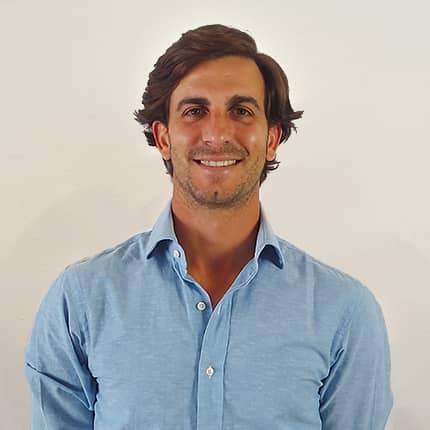 Álvaro Álvarez
CEO
At multiplicalia, we design and manage e-commerces. Selling on the internet is not easy, that's why we like to accompany our clients in the process and pass on our experience to position their online store so that it can meet its objectives